All Out Chimney Sweep, LLC has been in operation for 35 years; and we stand firm in the ethics and standards in which this business was started. We are a public service company, and we take great pride in that. We are a family owned and operated company.
We hold certification with both Chimney Sweep Institute Of America (CSIA) and North Carolina Chimney Sweep Association, as well as, a member in good standing with the National Chimney Sweep Guild and North and South Carolina Chimney Sweep Association and the BBB. Jarrel Heyward is our lead technician and CSIA certified as well. We as a company attend several training classes and seminars to continue education to keep up with the industry standards to better bring you the customer the best service possible. All Out Chimney Sweep operates under the guidelines for the National Fire Prevention Association (NFPA) 211 codes and standards (2016 edition), as well as, the North Carolina Residential & Mechanical Codes (2018 edition). We also adhere to the code of ethics set forth for us by the NCCSA & CSIA. We take great pride in providing service at a fair price.
We serve as board members for the NCCSA ( North Carolina Chimney Sweep Association). From the moment you call in we take pride to make sure you are given the information that you need, and that you have made the right choice in calling All Out Chimney Sweep, LLC. Jamie, our office manager, is often the one that you will talk with first at All Out Chimney Sweep, LLC. She has been with us for 7 years and is a wonderful asset. She will set the appointment and answer any questions you may have at that time. The office handles all paper work, accounting, and basically helps to keep everyone in check so that we can continue to provide you (the customer) with service that is on time, professional, and at a reasonable price.
So you see here at All Out Chimney Sweep, LLC we strive to bring you the best service possible. We take pride in that fact…we take pride in our family owned and operated business. We thank you for taking the time to visit with our family; and we look forward to being of service to you and your chimney.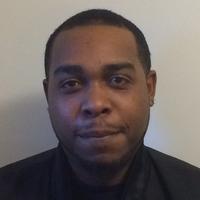 Jarrel Heyward – Lead Tech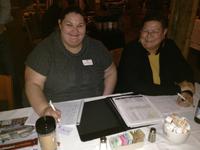 Jamie Greene and Beth Kendall – Office Manager and Business Manager
Links
csia.org
heatshieldchimney.com
ncsg.org
chimneycaps.net
ncchimneysweeps.com